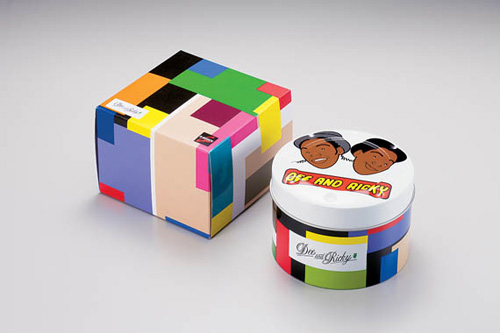 DEE AND RICKY
From G-SHOCK, the watch that has fans among young people the world over, comes a new model that is the product of collaboration with DEE AND RICKY, an up and coming accessory brand in New York.
Dee and Ricky have created a number of broaches and other original pop accessories out of Lego blocks, and are fans of the G-SHOCK, which is very much part of the New York culture scene.
Now these original new models represent a blending of Japan and U.S. street cultures.
Working from a GA-110 base model, this new creation combines a variety of different parts for a unique new look.
The bezel and face are a veritable rainbow of vivid colors that are made even more vivid by a basic G-SHOCK black body.
Both the band and back cover feature the DEE AND RICKLY logo, and special packaging identifies it as collaborative model.